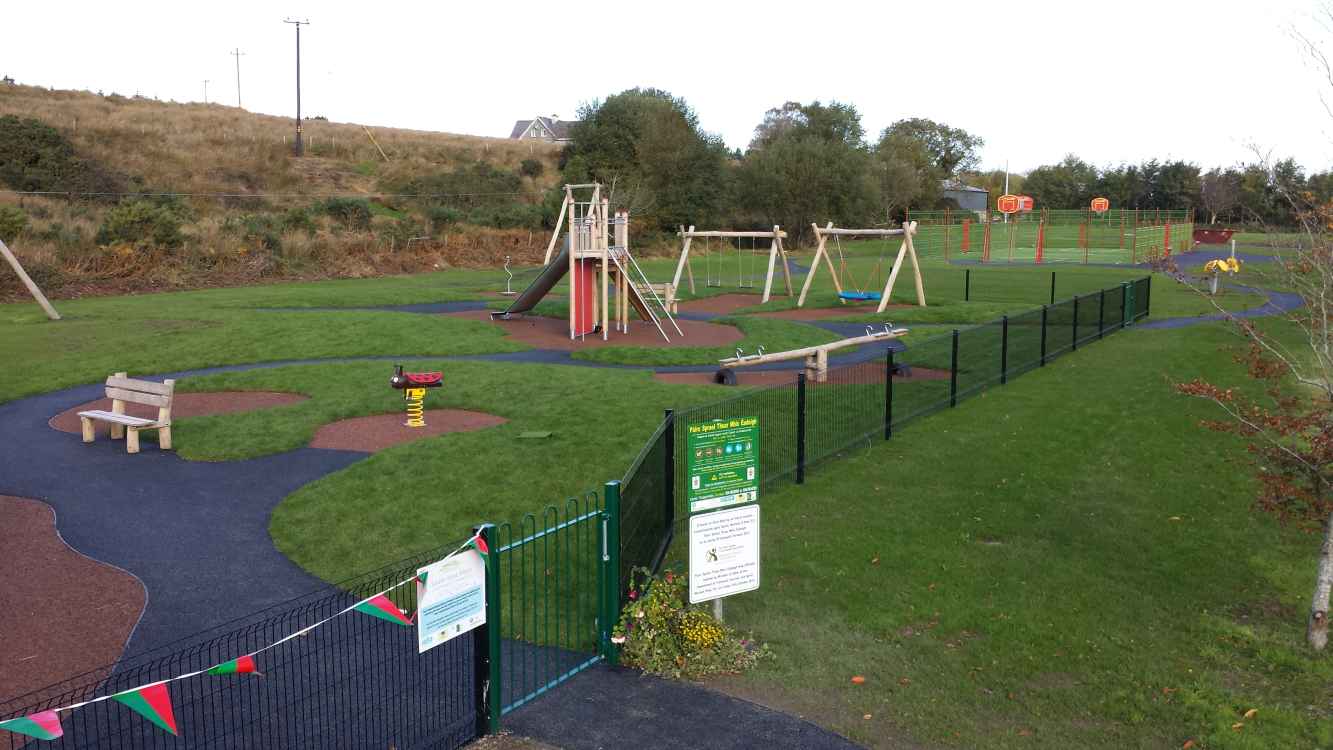 New Playground, Adult Fitness & MUGA for Tourmakeady
On the 25th October 2013, Tourmakeady officially opened their new state of the art playground and a multi-use games area in Mayo. The playground caters for children of all ages and abilities and there is something for everyone.
The playground not only includes play equipment and a MUGA but also outdoor fitness equipment which is installed throughout the park.
The fitness equipment that was installed was aimed for upper and lower body exercises, through stretching, strengthening, toning and developing key muscle areas. The equipment installed included a bicycle and stepper, waist twister, arm rotation, leg press and leg stretching machines.
For the playground equipment the aim was to ensure children could explore and be challenged by the equipment. Taking this into account various swings were installed along with a cableway, a climbing combination and a 4 person seesaw to name a few.
The MUGA offers users to play either basketball or football. It will encourage children to communicate with one another and social play.