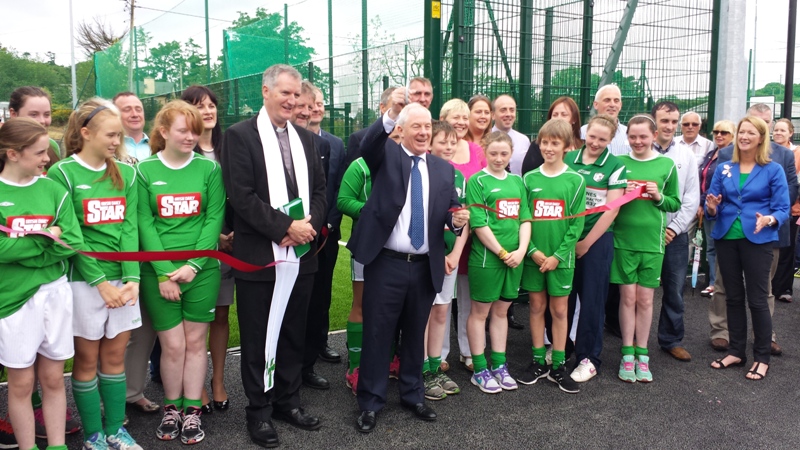 New MUGA opened at the Greenway Activity Park (GAP), Newport Co. Mayo
On Friday 4th July 2014, the Greenway Activity Park in Newport Co. Mayo officially opened their new state of the art multi use games area, sports pitch and outdoor fitness equipment. The site was broken into three zones:
Zone 1:
A 40m x 20m sports pitch with 6m wide goal ends and artificial grass.
Zone 2:
The Multi Use Games Area (MUGA) is a 24m x 15m ball court with 2m x 3m wide goals with basketball provision and artificial grass. The MUGA offers users to play either basketball and/or football. It will encourage children to communicate with one another and social play.
Zone 3:
The fitness equipment that was installed was aimed for upper and lower body exercises, through stretching, strengthening, toning and developing key muscle areas. The equipment installed included a waist twister, bicycle & stepper, twin air walker, arm rotation, adductor & abductor and workout station. Tiger Mulch surfacing was used as it is extremely tough and durable. Due to its natural colour it blends in with the surrounding environment.